Thinking of buying a home?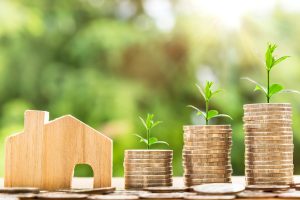 When purchasing a new home it can be overwhelming. Wise Realty AZ, Inc. is here to help you through it step by step.
Wise Realty AZ, Inc. Buyer Agents can help you
Locate a suitable property. Although many homes are viewable on the Internet, the salesperson will probably have already seen many of the in person and will quickly be able to help you determine which might be right for you. The salesperson can also schedule and attend showings with you.
Determine what you can afford. How much house you can afford depends on several factors, including your monthly income and cash savings. At today's interest rates, most buyers can afford a house worth two to three times their annual income. A salesperson can help determine whether you have enough income and down payment to qualify for a mortgage on the house you want. A salesperson can also link you with sources of down payment assistance, such as state and local government programs for first time buyers.
Envision changes. A salesperson can recommend changes that would help a home fit your needs and provide names of vendors qualified to do the work.
Negotiate a favorable contact. Salespeople often prove their worth during negotiations. Armed with information on comparable sales, the salesperson can help you navigate the world of offers, counteroffers, bidding wars, and contract deadlines. A salesperson helps write the actual offer, too. This includes structuring any contingencies that must be met before the final sale, such as selling a home, obtaining a mortgage, or passing an inspection.