Thinking of selling your home?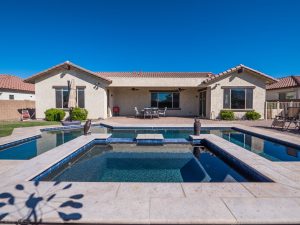 When selling your home it can be hard to decide where to start.  Take the first step by calling an agent at Wise Realty AZ, Inc.
Wise Realty AZ, Inc. Listing Agents can help you
Set the price. Pricing your property is a balancing act. You want the highest prices possible buy don't want your home to sit on the market, which might raise questions about it salability.  A salesperson knows what properties like yours have recently sold for.  The salesperson can tell whether your home-with its particular location, features, and condition-can fetch more, or less, than similar listings.  A salesperson knows whether the market is heating up or cooling down.
Be objective. Selling a well-loved home can be an emotional experience.  A salesperson can help keep you focused, provide valuable feedback on changes or repairs you should make to help the home sell, and act as a buffer during negotiations.
Provide marketing muscle. Despite what a few owners would have you believe, homes don't sell themselves.  A salesperson will market your home to the widest audience of potential buyers through brochures, ads, Web sites, and open houses.  A salesperson will also put your property on the local multiple listing service.
Qualify Buyers. A salesperson can help determine whether buyers are serious by getting answers to important questions about buyers' motivation and purchasing power and by ensuring the buyers have prequalifed for a mortgage.
Finalize the Deal. Selling a house is complicated.  It involves disclosure forms, inspection reports, deeds, mortgage documents, and insurance policies.   A knowledgeable salesperson will help you avoid delays and costly mistakes.